How to set up a Pre Order on iTunes/Apple
How to set up a Pre Order on iTunes/Apple
Pre-orders are set up through the UI.  This can be done upon first distributing or as an update to the distributed asset.
Adding Pre-Order upon first distributing an asset:
 2. Select iTunes Apple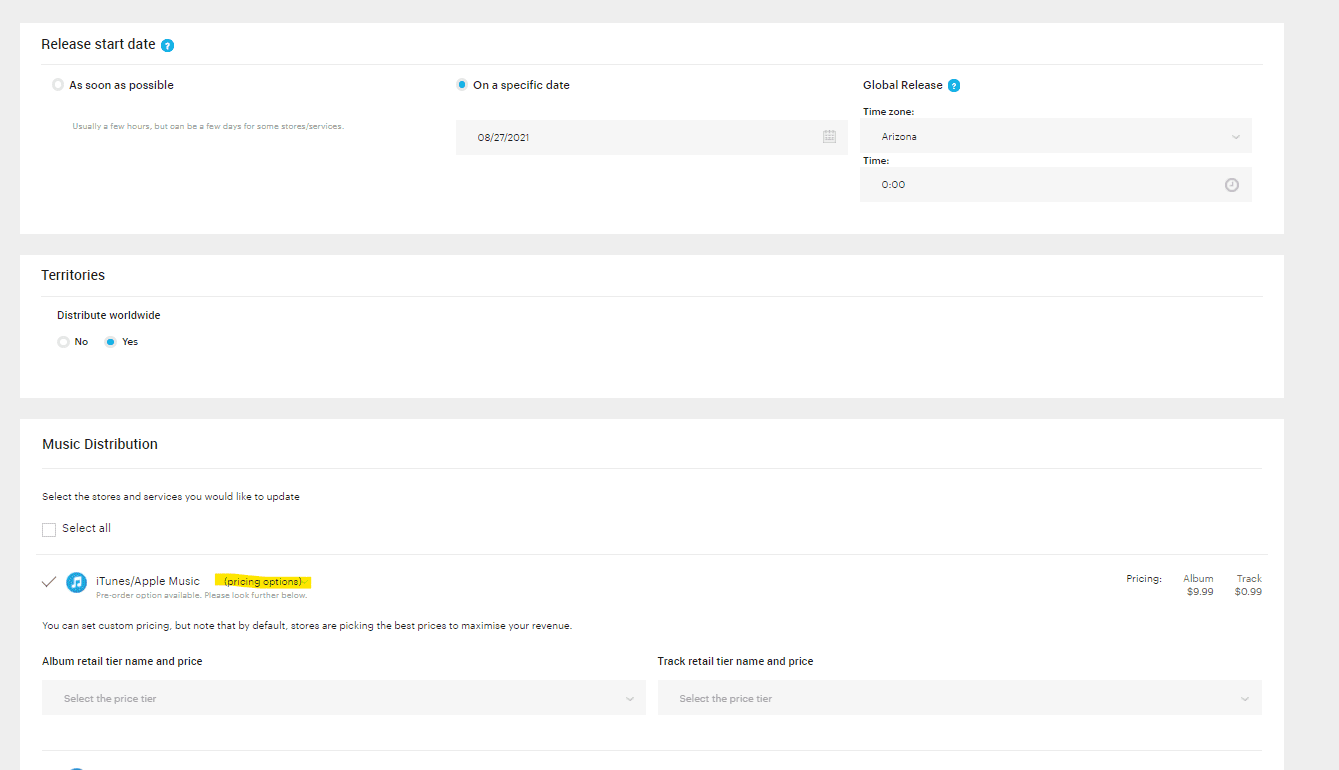 3. Open the pricing option menu on the iTunes/Apple service card and enter your criteria.  See the screenshots below.